Overview.
According to a report from Apartment List , between 2000 and 2016, the share of new residential construction on multifamily units in Philadelphia increased from 8 percent to 23 percent. That's good news because many of those projects are going to require the quality products from Ice Air. Consider, too, that overall, multifamily is booming; spending on multifamily construction totaled over $61 billion in 2017, which is nearly four times the amount spent in the post-recession throughout 2010. In Philadelphia, between 2000 and 2016, developers spent $8.3 billion on multifamily construction, reports Shannon Rooney in the Inquirer. That means Philadelphia is 18th in the country for raw spending and 21st for per-capita spending on multifamily construction. What a market!
A great resource for Philly construction news is https://philly.curbed.com/. You can sign up for their newsletters and get in on the projects. They have an analysis of the market that points to 1.4M sq. ft. of new construction by 2020. Find it here.
Another resource is the 20-page U.S. Department of Housing and Urban Development Office of Policy Development and Research on Philadelphia. The report notes that during the next 3 years, demand is estimated for 12,050 new rental units in the area.
New Construction.

Ice Air has exceeded industry standards in satisfying HVAC requirements in the Philadelphia area for many years. When you're looking for easy, flexible installation that's also economical, whether for new construction or replacement of existing units, find out why developers, property managers and owners are turning to Ice Air through Energy Transfer Solutions, a leading provider of specialty commercial and industrial HVAC equipment and services. And that's just the beginning. Contact Energy Transfer Solutions by visiting www.etshvac.com or calling 610-444-0333 for more information, or to get your project going on the right track. Get a quote now! We ship nationwide.
Aftermarket Construction.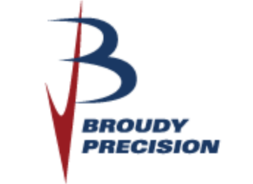 In the Philadelphia aftermarket, Broudy Precision is a complete HVAC controls distributor from the beginning of the job to the end. Their industry leading customer service in sales and engineering will assure you of the top quality and performance of Ice Air products.
Contact Broudy Precision at 610-825-7200 or visit www.broudyprecision.com to get your project going on the right track. Get a quote now! We ship nationwide.